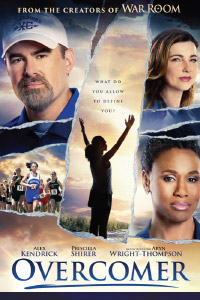 Overcomer Discussion Guide
Filled with a powerful mix of faith, a twist of humor, and a ton of heart, the Kendrick brothers return with OVERCOMER. Filled with teachable moments that connect us with God's Word, OVERCOMER invites us to discover who God says we really are and asks the question: what do you allow to define you?
Download Free Discussion Guide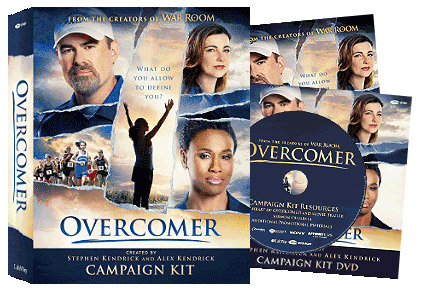 Overcomer Church Campaign Kit
Plan and promote movie-outreach efforts in your church and community with this campaign kit, which includes the OVERCOMER Bible Study Leader Kit, planning guide, Defined book samples, and age-group-specific Bible studies. The included DVD-ROM allows for digital downloads of sermon outlines, flyers, web ads, posters, and more. Also included is a quick-start guide to help churches maximize ministry. Written by Stephen and Alex Kendrick, from LifeWay Christian Resources.
Learn More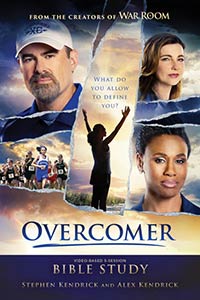 Overcomer Bible Study
This Bible study is ideal for engaging the entire church or your Sunday school / small groups ministry. The Bible study is geared for adult groups to use prior to seeing the movie or after experiencing the film. There are five sessions based on themes from OVERCOMER and include clips from the movie. Resources include:
Overcomer Bible Study Kit
This kit includes a DVD with clips from the movie and one workbook.
Overcomer Bible Study Workbook
The companion workbook to the Overcomer Bible Study Kit.
Learn More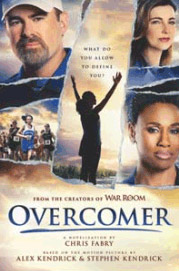 Overcomer: The Novel
Award-winning author Chris Fabry brings to life the Kendrick Brothers' screenplay for OVERCOMER. Available in hardcover, softcover, and eBook from Tyndale. Vencedor, the Spanish-language version of the OVERCOMER novelization, is also available in softcover and e-book from Tyndale.
Learn More
OVERCOMER Soundtrack
Featuring songs from and inspired by the movie, the OVERCOMER Soundtrack includes songs from Casting Crowns, Zach Williams, Mandisa, Hillsong Worship, Tauren Wells, Tenth Avenue North, and Koryn Hawthorne.
ORDER TODAY
Amazon
ChristianBook.com
Lifeway
Mardel
Parable