Resources
Take a next step with this powerful film by utilizing these ministry tools connected to the movie.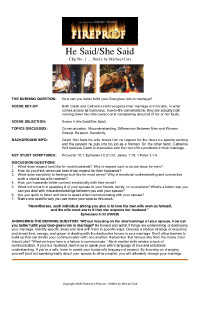 Study Guide
Download this free Study Guide and learn more about FIREPROOF.
Download Study Guide »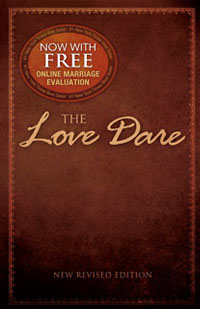 The Love Dare
The Love Dare, the New York Times No. 1 best seller that has sold five million copies and was major plot device in the popular movieFireproof, is a 40-day challenge for husbands and wives to understand and practice unconditional love. Whether your marriage is hanging by a thread or healthy and strong, The Love Dare is a journey you need to take. It's time to learn the keys to finding true intimacy and developing a dynamic marriage.
Buy Now »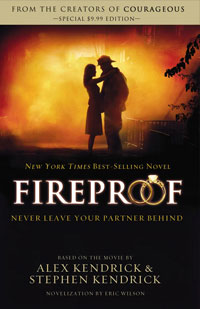 Fireproof Novel
Thomas Nelson has published a novelized version of the FIREPROOF screenplay, written by the same author as the Facing the Giants novel.
Based on Stephen and Alex Kendrick's story, Fireproof is written by Eric Wilson. In addition to a great story, the book includes a personal message from the Kendrick Brothers, a behind-the-scenes essay by Stephen Kendrick, a series of discussion questions, and several pages of on-set photos from FIREPROOF.
Buy Now »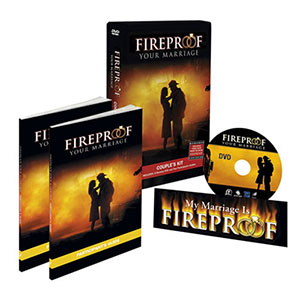 Fireproof Your Marriage Study Kit
The Fireproof Your Marriage Couple's Kit is a study founded on Biblical principles for strong, God-centered, lifelong marriages. The kit includes a DVD with six video clips and two participant's guides. Great for personal study, as a wedding gift or for pre-marital/marriage counseling. Also available in a 10-pack. Can be used with or without the movie.BONUS - Includes a "My Marriage is Fireproof" Bumper Sticker!
Buy Now »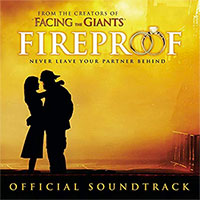 Original Motion Picture Soundtrack
While FIREPROOF will challenge how you look at relationships and marriage, you are certain to leave with a song in your heart. That's due to the film's soundtrack, which includes a number of popular Provident label artists, including Third Day and Casting Crowns.
Buy Now »